Thank you for checking out my portfolio!
My name is Patrick Haggerty.

I am a graphic, web, and user experience designer from and in San Diego! My hobbies include most everything media related. You can find me creating products on Second Life for the virtual people! Most of my experience in design has been through freelancing and personal projects. I seek to find a large design team to gain experience and growth! Please download my visual booklet below for portfolio UI viewing.


Email me and let me know about your project!
We couldn't be more pleased with the accuracy and quality of the work done. We highly recommend Patrick for any graphic work you need, he is honest and forthright in his work approach. You can't go wrong using him.
Expectation Therapy
Patrick was exquisite from the beginning through the end of the project. A true creative genius and always a pleasure. Very attentive, provided great care to my project and delivered a dynamic, beautiful final product. Of the many freelance designers I've worked with, Patrick stands as the best.
Scott Levy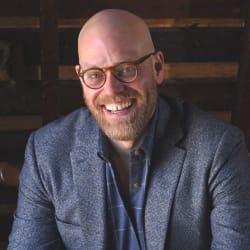 Patrick, as always, is AMAZING to work with. Over the past 10 months, he has never failed to deliver a high-quality product - I wouldn't even consider finding anyone else to work with; I know gold when I see it!!
Billy Atwell
Stellar, Everything that I wanted. He deserves every dollar he receives. I contacted Patrick about a design for a logo, he wanted to know about my brand and my mission. He reignited my vision for my brand and curated a design for my logo alongside my ideas. Nothing but praise for his work. Message him now, don't think twice. See for yourself.
Shane